After spending many years working as a teacher, in 2014 I left my home town in Croatia and embarked on a journey towards a new life in Bristol. I have always felt a bit of a citizen of the world and that natural inquisitiveness has made me feel like I was not not living my life to its full potential. When I arrived in Bristol it all began to change. I felt like I could be whatever I wanted to be! Even the fact that I was on my own, with no family and friends, did not feel like something to worry about.
Actually, there were things to worry about but somehow I thought of them in retrospect, once I had already settled and got my business up and running. I was not a hypnotherapist at the time and I could see how important it was to always have the right mindset and to persevere.
These things were not new to me as I have always been fascinated by complementary therapies, neuroscience and the innate potential that each of us has within. In 2010 I completed the Theta healing Basic DNA course which marked the beginning of my training in self-development and positive change. In 2015 I found out about hypnotherapy and I knew instantly that it was the path that I wanted to pursue.
Since then I have been acquiring new skills specialising in anxiety and anxiety related conditions, confidence, self-worth and positive ageing. In 2016 I became a mum to beautiful Jacob – something which has taught me many wonderful and also challenging lessons about the importance of the right mindset if I am to be able to stay on top of things.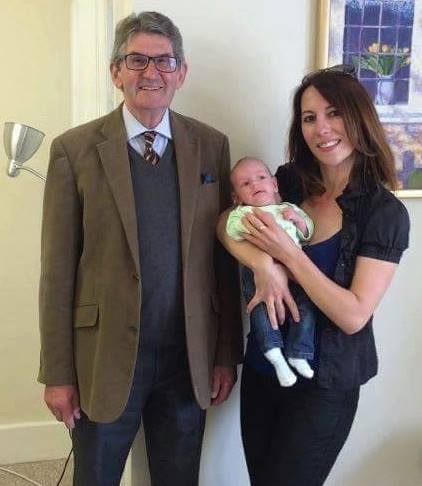 I have always believed that, despite how challenging life can sometimes be, every situation can be seen as an opportunity. Even in our darkest hour we still have the power – the power to steer our thoughts in the direction we want to go. Despite all the difficulties, fears or limiting beliefs, as long as there is willingness to move forward, we can create a better life for ourselves. We may sometimes wish to wait until the circumstances change or others recognise our efforts so we can finally be what we have always wanted to be. The truth is, our life is to valuable to be left to chance. Even if we think that somebody owes it to us, we owe it to ourselves even more.Despite how it may feel in this very moment, it can all be so much better in the next. So, reach out, talk to me. I will show you how.